PANT Centre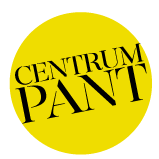 The PANT centre was founded in late 2016. It offers places for lectures, debates, movie projections and workshops related to the topic of contemporary history and social issues. Its other benefits include a café, a library (offering books to read in the centre) and a bookshop focused on historical and social literature.
18.30–00.00
Travel with us into history
Take a photo of the past, try working with a map and historical sources, take a look at interesting documents from the history of Czechoslovakia, make your own banknote with your kids or just come and have a coffee in our cosy café.
18.30–20.00
In search of the history of old Ostrava
A guided tour of Ostrava. A walk will guide the guests round places that remind us of the 750 years' history of the city and the stories connected to it. We start at 18.30 by the Old Town Hall on Masaryk Square.
Contact:
PANT Centre, Čs. Legií 222, Ostrava
petr.panek@pant.cz
www.centrum-pant.eu
T +420 602 764 931